Vaccination boost for Northern NSW Aboriginal communities

Aboriginal communities across Northern NSW have received extra access to COVID-19 vaccines thanks to a boost of 4,000 extra Pfizer doses supplied by the Commonwealth Government.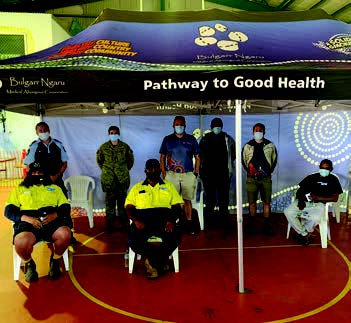 The doses are being progressively distributed throughout Aboriginal communities in a mobile vaccination clinic which is touring the Northern NSW region.
The vaccination drive is a collaborative effort between local Aboriginal Medical Services, NSW Police, the Northern NSW Local Health District (NNSWLHD) and the Australian Defence Force (ADF), and supported by local councils.
NNSWLHD Associate Director for Aboriginal Health, Kirsty Glanville praised the collaboration between the agencies, and their shared commitment to supporting the health needs of Aboriginal people through improved access to vaccines.
"Working together is the best way to share our expertise and knowledge to reach our communities and improve health outcomes," Ms Glanville said. 
"We're also being supported by the Department of Aboriginal Affairs, Aboriginal Lands Council and National Indigenous Australians Agency on this journey which strengthens our ability to reach as many people as we can." 
Among the ADF personnel joining the clinic team is Yaegl woman and Army Corporal Ashleigh Shannon, who is usually stationed at RAAF Base Richmond in Sydney.
Corporal Shannon said she was thrilled to come back to help her local community.
"When I joined back in 2013, I didn't think I would be working back up here," Corporal Shannon said. 
"It's pretty good to be involved in helping my community."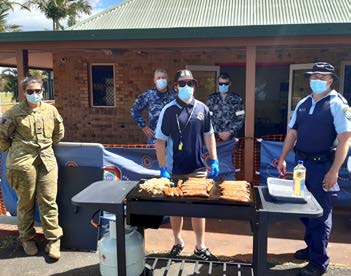 Bulgarr Ngaru Medical Aboriginal Corporation Chief Executive Officer, Scott Monaghan, said the mobile clinic is an excellent solution to deliver vaccines in community.
"The mobile clinic will bring the vaccine right to Aboriginal community members, removing barriers such as transport, which we know can make it difficult for people to access vaccinations," Mr Monaghan said. 
All Aboriginal people aged 12 and over are now eligible for a COVID-19 vaccine. Aboriginal people have had priority access to COVID-19 vaccines as part of the Commonwealth Government's vaccine program across Australia.